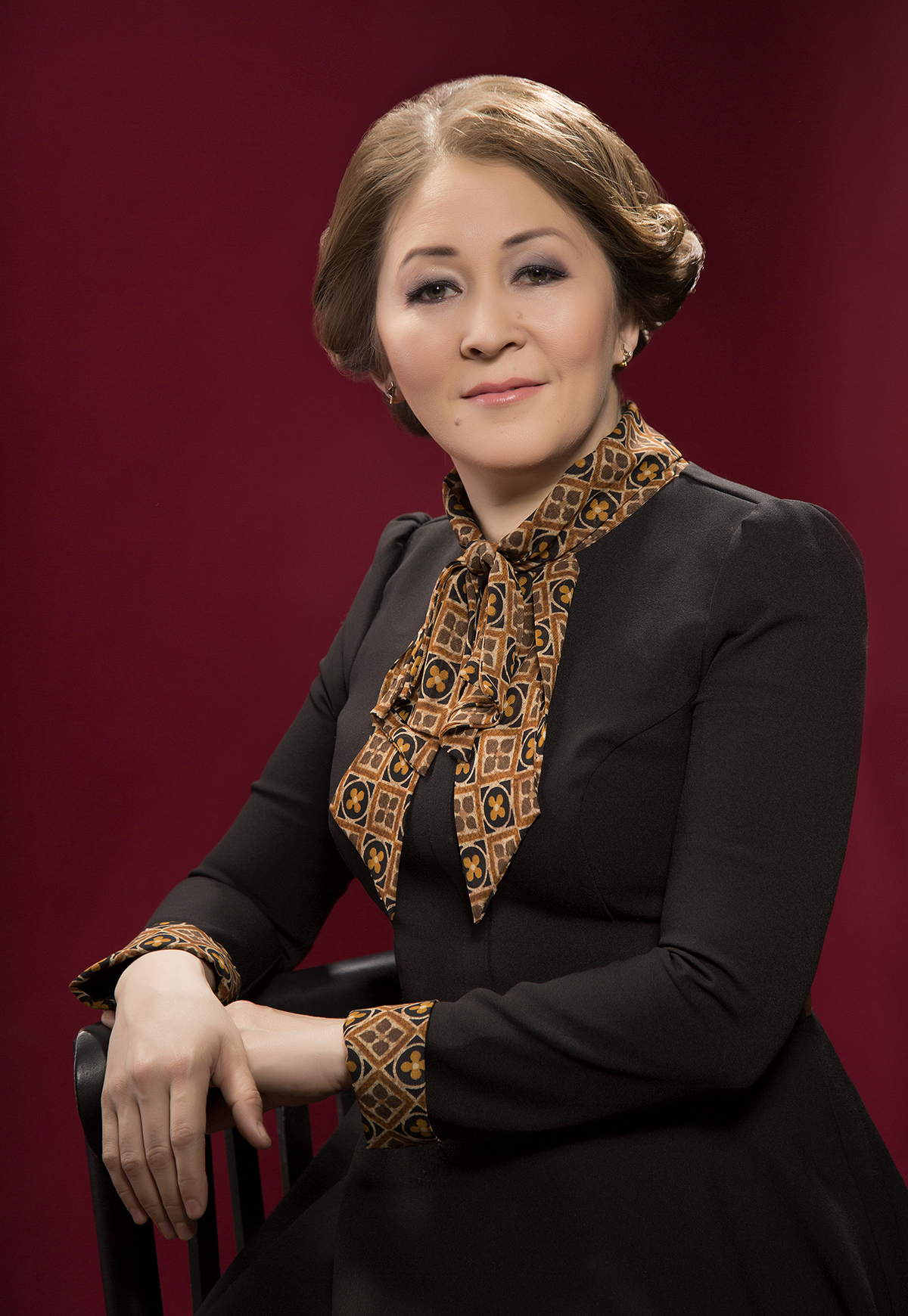 Bakhyt Zholdybaykyzy Тurmagambetova – Musicologist, Candidate of art History (2009). She was born in 1976, on January 01, in Atyrau oblast, Zhyloi district, Kulsary village. In 1982-1992 she studied at the Kazakh school No.1.
She:
1992-1996 – studied in Aktobe Pedagogical University n.a. K.Zhubanov at the Faculty of Music
1996 – Laureate of the republican contest of young educators (Kyzylorda)
1996-2002 – received an education in Kazakh National Conservatory n.a. Kurmangazy, specialty – "Musicologist, teacher"
2004-2006 – took a postgraduate training program of the Institute of Literature and Art n.a. M.O.Auyezov of the Ministry of Education and Science of the Republic of Kazakhstan
Defended the Ph.D. thesis in the subject "Song tradition in the context of the national culture" (in the speciality 17.00.02 – "Musical art").
2009 ­­– published monograph about scientific issues of Kazakh music, "Song culture of Western regions of Kazakhstan". In 2011, she became a laureate of a republican contest among young scientists named after academician S.Zimanov "Young Scientist" (gold medal) (Almaty).
2011 – Diploma winner of the International contest "Association of debuts" in the nomination "Revival and preservation" (Moscow).
2010-2012 – Holder of the state scholarship "Daryndy zhas galym"
2013 – published a collection of scientific works and articles "National art – perennial treasure"
Published more than 150 educational articles and research works in state and foreign newspapers.
www.musicart.kz - Official website of Bakhyt Zholdybaykyzy for promoting Kazakh culture and tradition
contact numbers: 8 701 222 1717 (8 707 685 6967)
e-mail: This email address is being protected from spambots. You need JavaScript enabled to view it.